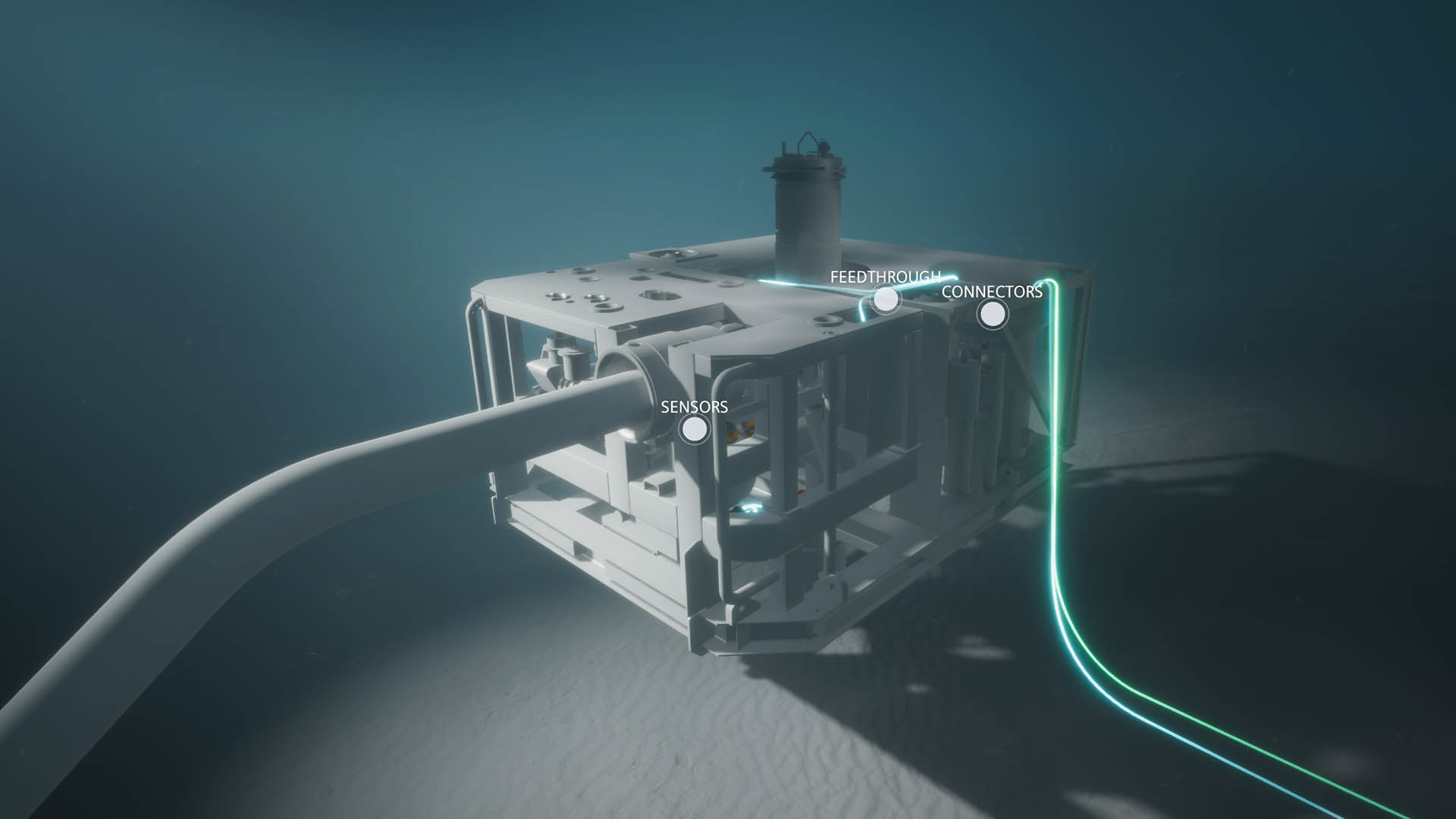 Background
Siemens Energy is the world's largest provider of power and signal connectors and sensors for the subsea industry.
Their products are big and heavy and are used to provide power and signals to huge underwater oil and gas installations.
Siemens want to tell their story about what their products do and where they belong for marketing and sales.
The Visco solution
Visco has created the Siemens Energy underwater world where all products are shown in its right context in combined systems.
We have the knowledge about how subsea works!
The visuals have lifelike realism and use next gen visual style. We have pushed the limits using advanced lighting, shaders, and materials!
Every product has a story and includes clever interactive storytelling.